n-ost summer party
On the 13th of June we talked, danced and celebrated under Russian birches - with Georgian fingerfood, Romanian tango, vodka and pickles.
The programme of the evening:
from 5:30 pm: Vegetarian Georgian finger food, brought to you by restaurant Der blaue Fuchs.
from 7:30 pm concert: Oana Cătălina Chițu (vocals) and Dejan Jovanovic (accordion) are building musical bridges between Bucharest, Berlin and Buenos Aires with their Romanian Tango.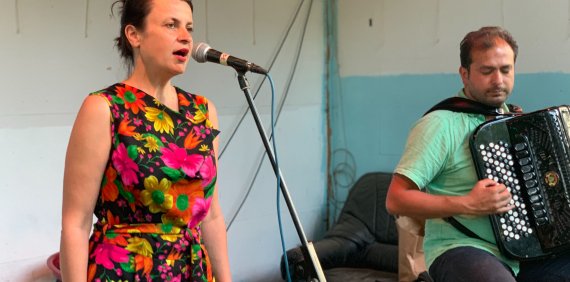 from 9:30 pm: Music and Dance with the n-ost-DJs